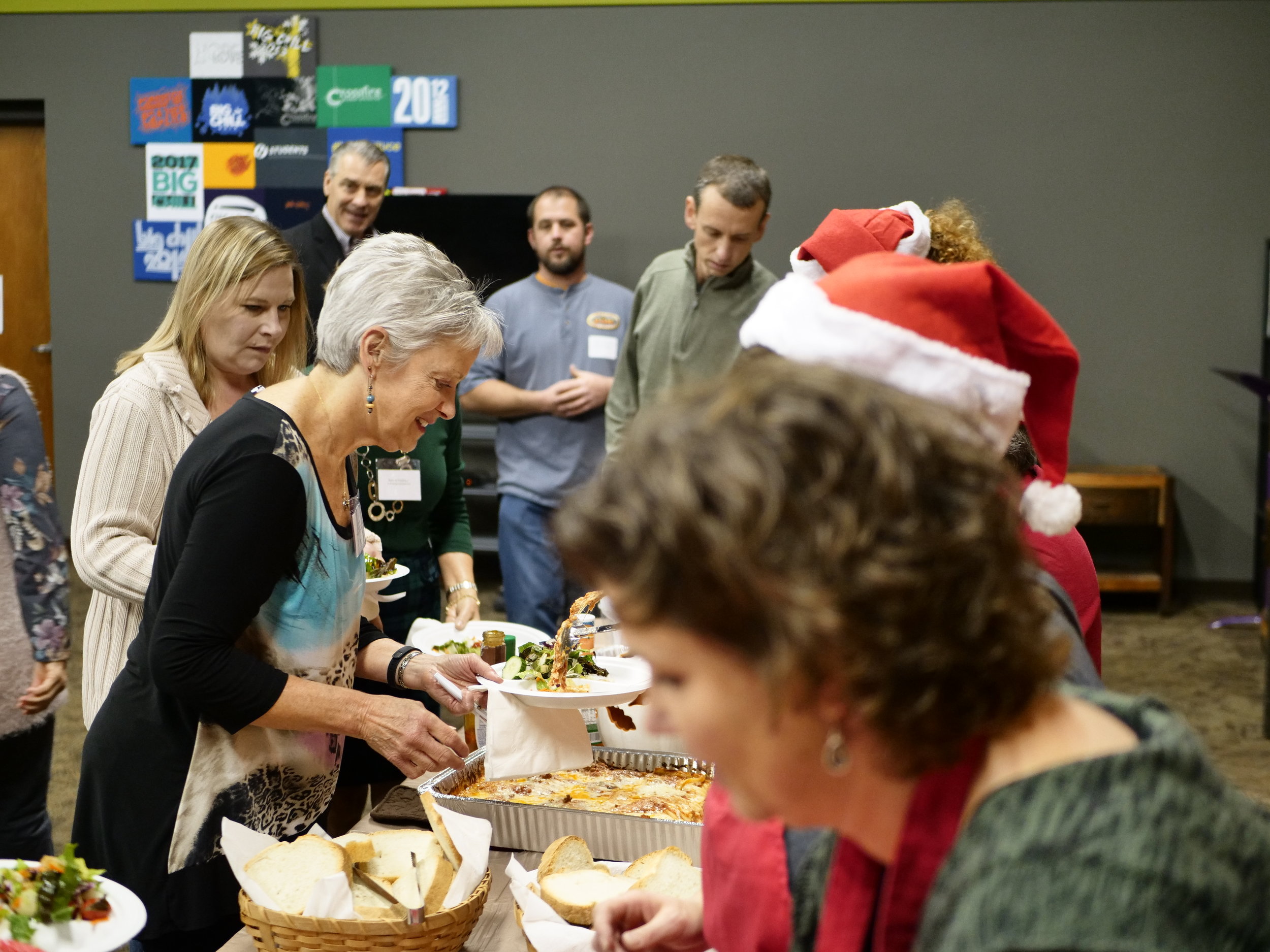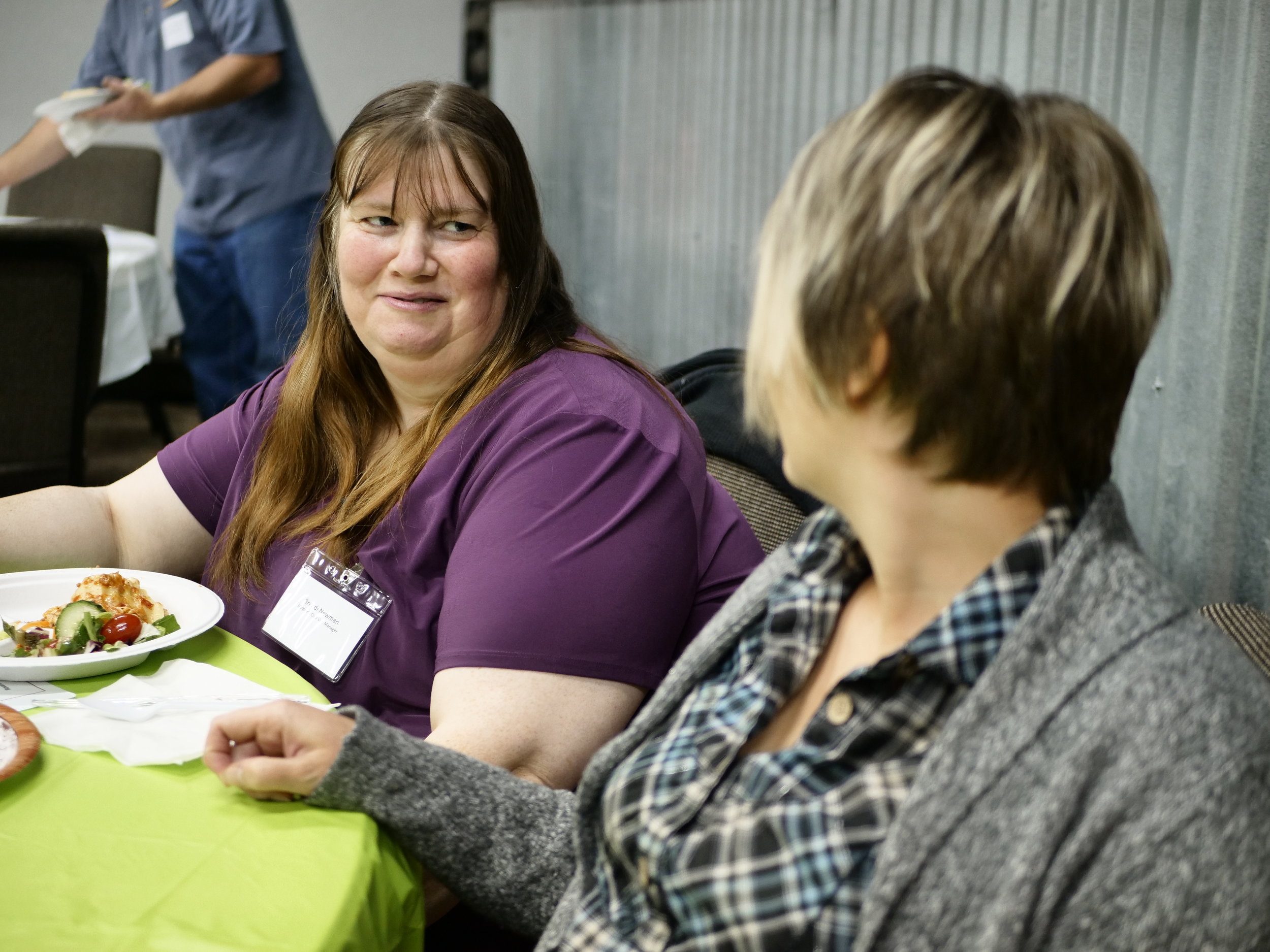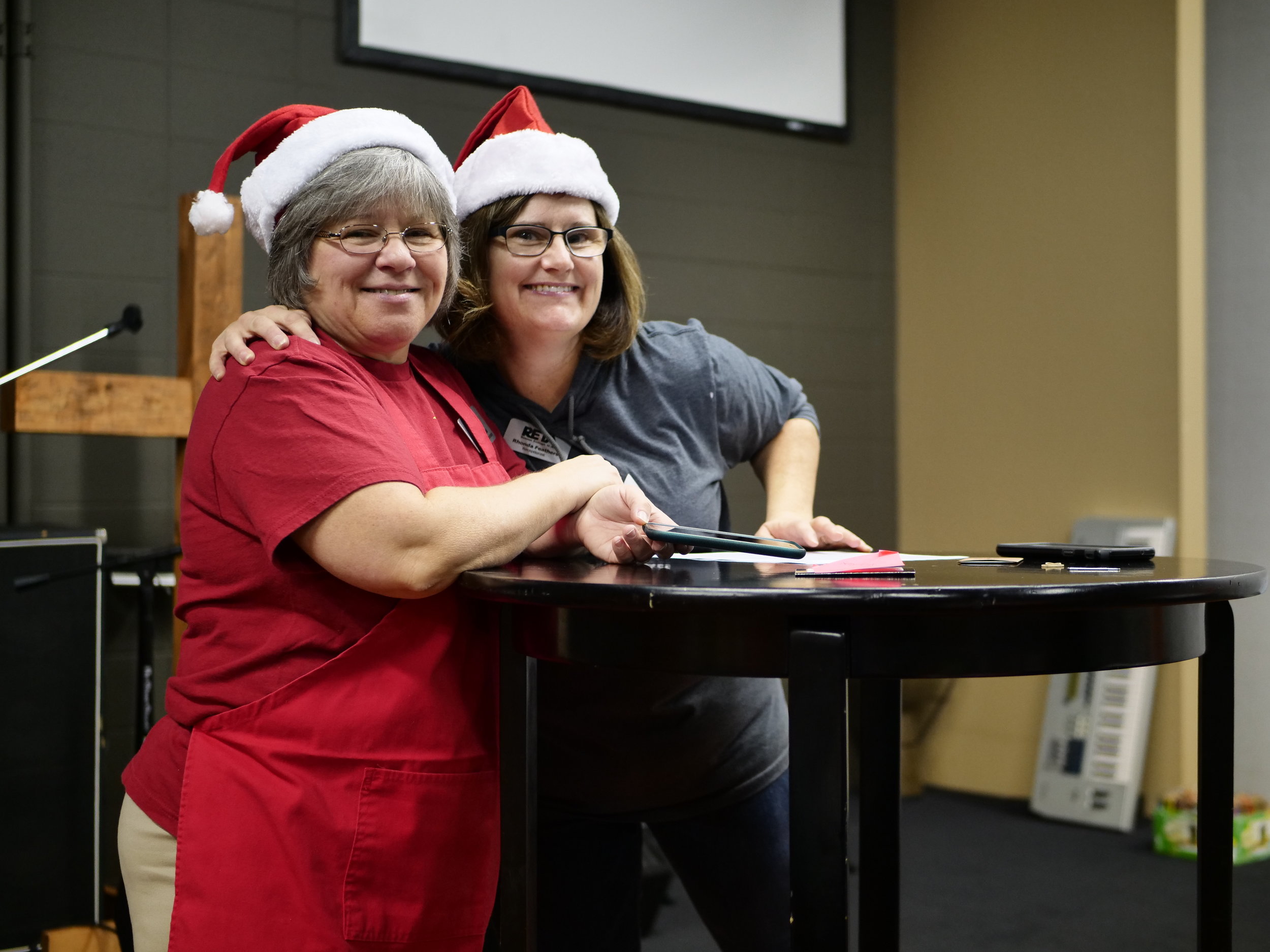 RETA has some amazing volunteers - more than 50 regular volunteers, in fact. Through the first ten months of the year, our volunteers have put in more than 1,750 hours of service, through things like helping as parent coaches, providing ultrasounds, serving at our events or maintaining our mobile unit.
As a small symbol of our gratitude, RETA staff, headed up by Rhonda and Tonya, threw a Happy Merry Luncheon to recognize and celebrate our volunteers. Those in attendance played several Christmas-themed games, had a nice meal and enjoyed some fellowship.
Volunteers, thanks so much for all you do!